Collaborative Robotics
As part of our commitment to leadership Landcom entered into a collaborative research project with Western Sydney University, the University of NSW and the University of Sydney as part of our Roundtable in 2018. We explored the question 'How can collaborative robotics (Cyber-physical system, social robotics, and human computer interaction) help to address the shortage of skilled labour to meet NSW's housing goals?'
Industry wide, an increasing shortfall in qualified building tradespersons is expected to constrain the future delivery of quality housing to meet the needs of the diverse communities in which we operate. The adoption of robotic technologies on construction sites offers potential to address this challenge and minimise hazards to workers, speed up processes, reduce waste, shorten construction timescales and reduce costs.
The adoption of robotic technologies in construction is a rapidly changing field. An international review found there are very few instances of wide-scale collaborative robotics adoption in construction globally, and no examples in Australia. However, there are a growing number of innovative start-up companies and established construction industry players interested in the potential offered by CoBots (collaborative robots).
The research team held a series of workshops with Landcom sub-contractors to determine the most suitable trades for CoBots at construction sites, and potential challenges with introducing CoBots. This ranged from mobility and safety considerations, to the need for re-training.
Researchers then analysed the workflow of carpenters working on a Landcom construction site and used motion tracking technology in lab-based experiments to explore how tradespersons and CoBots could collaborate.
This early stage research will be completed in FY20, providing a sound foundation for further development of technological innovations to improve the safety, productivity and quality of housing construction in Australia.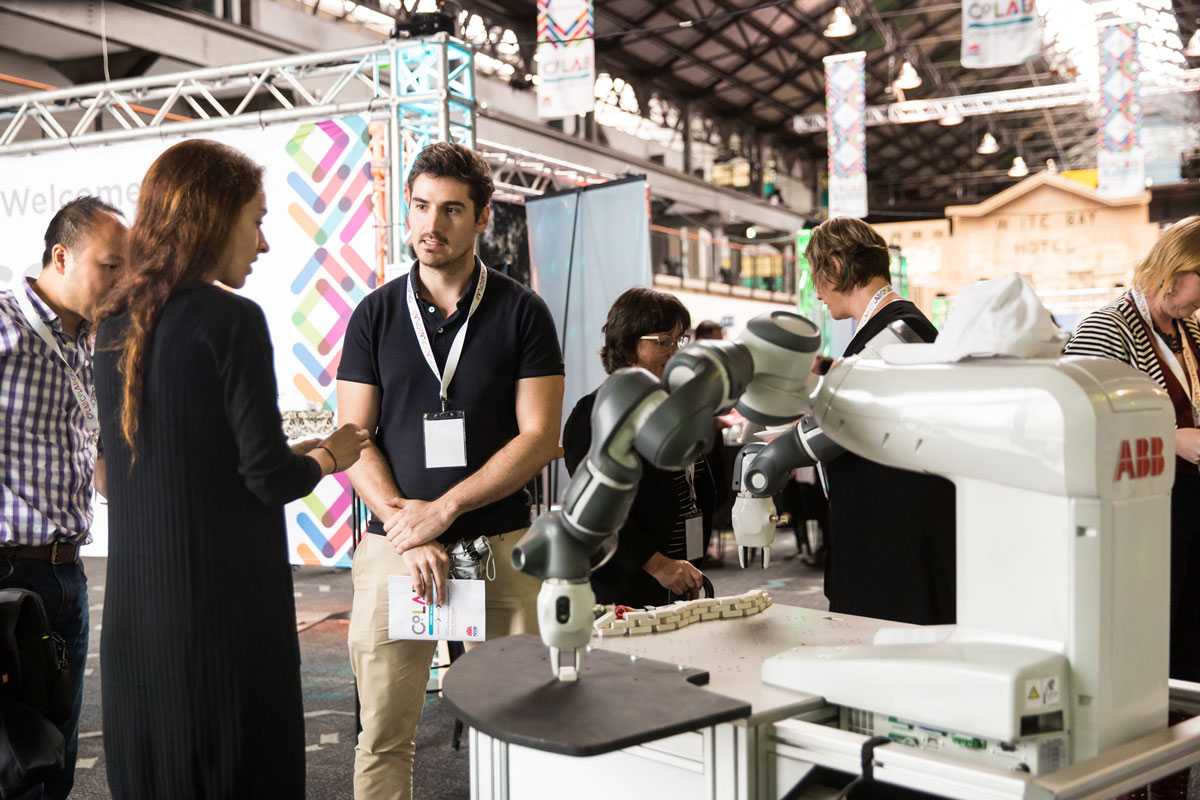 Robotics in action at a Landcom event.
Other Case Studies