Cooling the Commons
The effects of urban heat island can adversely affect liveability, community health and wellbeing. As an extension to our collaboration on the UHI-DS Tool, we have continued to explore ways to improve the liveability of heat impacted communities through research into cooling common spaces in densifying urban environments. The project is called 'Cooling the Commons'.
This research was part of Landcom's Roundtable, and is a collaboration between Western Sydney University, the University of Technology Sydney and Landcom. It analysed international examples of urban cooling interventions such as design and planning patterns, and the post-occupancy lived experiences of these places.
The research focused on the common urban spaces, such as plazas, walking paths or parks. It sought to establish how open space can be planned so that urban communities can feel comfortable when the city is hot. It also reviewed how uncomfortable heat can impact our use of these common spaces.
The research found that the relationship between the built and natural environment significantly impacts our use of common urban spaces. For example, wide shaded walk-ways furnished with seating and water stations that connect residential areas to public transport networks or shops positively impact social cohesion.
The practical output from the research is recommended as a pattern book or similar that can be used by planners, developers, community liaison officers, council workers and the communities they serve to assist decision-making.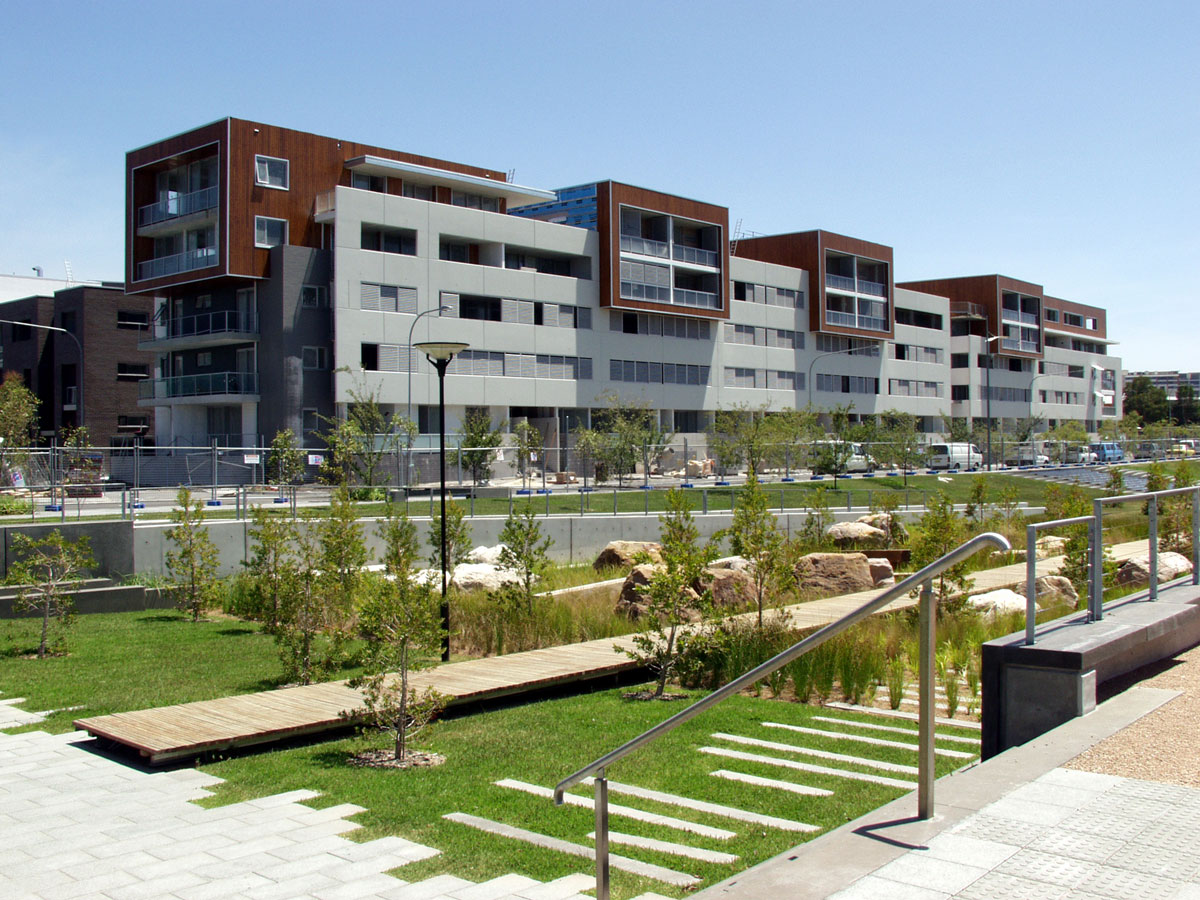 The Drying Green at Green Square.
Other Case Studies