Green Square Town Centre, Green Star Communities Collaboration
In FY19 Green Square Town Centre (GSTC) was awarded a 6 Star Green Star Communities rating, representing 'World Leadership' excellence in sustainable development. This achievement was in collaboration with our development partner Mirvac and the City of Sydney.
The Green Star Communities rating sought for this project is considered ground-breaking in industry due to the unprecedented number of stakeholders that enabled a Green Star rating for GSTC, and the collaboration between them.
City of Sydney, as the certification applicant, coordinated the rating with the input of all developers in Green Square Town Centre — including Landcom.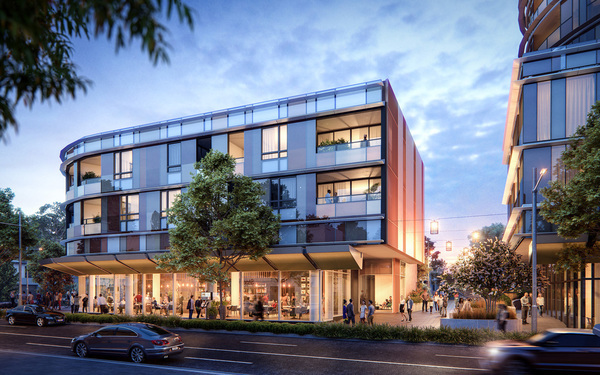 Artist impression of the Green Square Town Centre.
Other Case Studies