Welcome Dinner Project, Thornton
The Welcome Dinner Project is a community initiative that connects people through the universal tradition of sharing food and stories.
The event helps to introduce newly arrived people (migrants, refugees, people seeking asylum and international students) and existing Australian born residents over a shared meal hosted in a community members' home.
The program, which Landcom piloted in FY19 at our Thornton community, aims to minimise social isolation and to increase connection by helping people who are either new to the community or new to Australia, realise a greater level of independence, create a routine and develop close friendships and support networks.
At Thornton the Welcome Dinner was a huge success and connected 15 members of the community. The project also trained nine Thornton facilitators/hosts to enable them to hold similar events at their home in the future. A follow up 'Story Telling' event was also run in a workshop style evaluation forum to measure the impact of program on the lives of the participants and volunteers.
"I have never heard my husband say the word grateful. He has been talking with me about his feelings tonight and he is grateful to be attending this dinner and to be meeting so many new people."
(Quote from Welcome Dinner participant)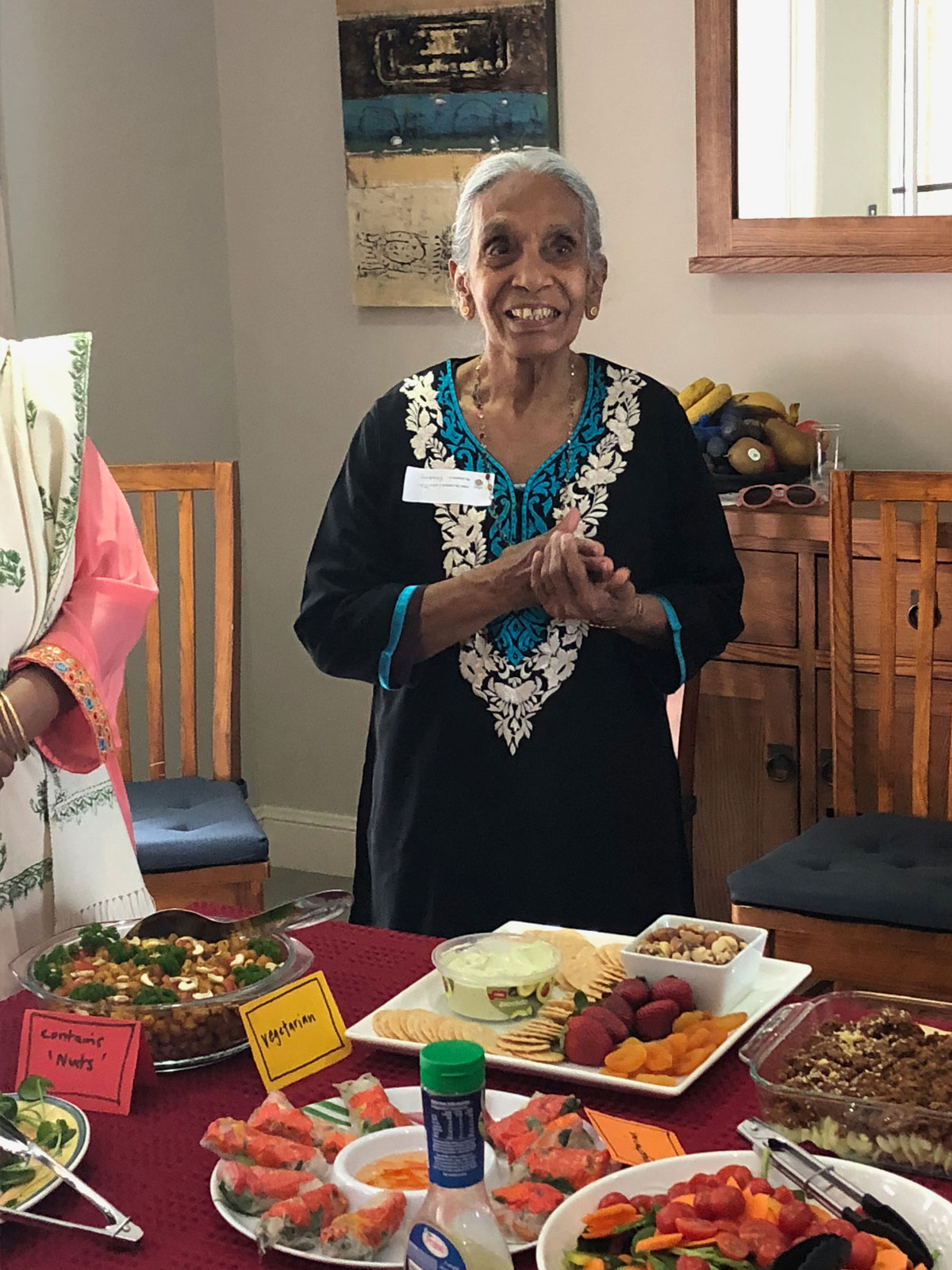 A Welcome Dinner participant.
Other Case Studies